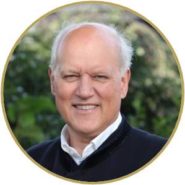 Ludo Van der Heyden
Chairman of the Board (France)
---
A management thinker, educator and adviser, Ludo is a professor at INSEAD, one of the world's leading and largest graduate business schools. Ludo has served as co-dean, and currently hold the INSEAD Chaired Professorship in Corporate Governance. He also serves on the board of CEDEP, a collaborative learning community that accesses a network of leading professors and consultants from top business schools around the world.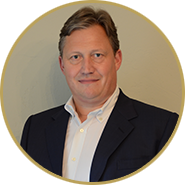 Lars Olrik
Board Member (Houston)
---
An expert in management consulting, Lars has served in senior leadership roles across multiple industries ranging from internet technology, healthcare, to oil and gas. For 15 years, Lars provided management expertise through CAP Gemini, a global leader in consulting, technology and professional services. Most recently, Lars served as group CEO for Verdande Technology AS, a software company that developed the EDGE platform for proactively managing costly problems for the oil and gas, health care and financial services industries.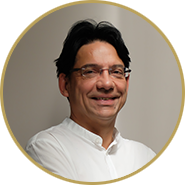 Luc Sandjivy
Chief Technical Officer (France)
---
A geostatistics expert, Luc is the founder of Seisquare and has pioneered the operational implementation of geostatistics in geophysical workflows for oil and gas companies for over 30 years. Luc completed his first PhD thesis on factorial kriging under the supervision of George Matheron, who is known as the founder of geostatistics and mathematical morphology. Since he founded Seisquare in 1993, Luc has been tirelessly focused on providing exploration solutions for oil and gas clients, has received numerous awards for his contribution to geostatistical research and innovation, and has received wide client recognition for his success.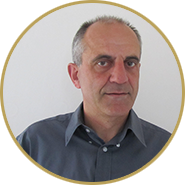 Marc Sellier
Board Member
---
After a degree in mathematics and physic Marc sailed as cadet officer on French flag tanker and bulk carrier around the world . After few years he served in the French Navy as hydrograph, having passed the international hydrograph certificate IFS/IHO "B" delivered by the International Hydrographical Organisation, Monaco.
More than 15 years in the navy allowed him to manage surveys and surveyor teams around the world for the French Hydrographical and Oceanographic Service (SHOM). After this experience he served during 12 years at CGG on seismic vessels as Navigator and Chief Navigator. He was responsible of the data acquisition, positioning of the vessel, and management of multicultural team. Marc is now looking for consulting in marine seismic navigation QC or offshore hydrographical surveys.
Maged Basta
Board Member
---
Multi-culture senior executive with 25 years track record in Oil and Gas industry in Schlumberger oil filed services primarily, President for regional middle eastern medium size corporations, Group CEO of Family businesses in Kuwait and finally CEO for Manufacturing in Oil & Gas owned by Private Equity Fund from Switzerland. Currently i have decided to take ONE YEAR TIME OUT of permanent employment jobs, trying to create my own personal ventures, secure multiple Independent non executive Board Directors seats and spend more time with family.
Gone through multi disciplines across my career starting from the field to Line Management, Sales and Marketing, Business Development, Operations, Research & Engineering and Training and Development. Resided and worked in more than nine different countries that polished my professional experience and amplified personal network across North Africa, West Africa, Middle East, and Asia. I enjoy rich cultural and emotional intelligences that allowed openness to cultural differences and gained strong belief in diversities of nationalities and gender. Managed to turnaround businesses and companies for the best interest of the shareholders.
I have acquired and implemented valuable knowledge of Corporate Strategy, Mergers & Acquisitions, Strategic Alliances and Joint ventures via self-funded Executive Education courses in INSEAD. in April 2014, I have been certified by INSEAD as IDP-C and in September 2016, appointed as Corporae Governance Ambassador of INSEAD for both Egypt and the United Arab Emirates.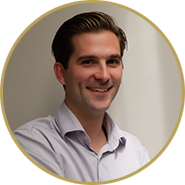 François Merer
Board Member
---
A Lawyer by training, François gained initial experience in Mergers & Acquisitions (specializing in the Energy sector) with World-class corporate law firms. He developed a passion for entrepreneurship in 2009, when he successfully founded and run his first business in Ex-Yougoslavia. François joined Seisquare in 2012; he took care of developing and maintaing partner and customer relationships for the organization, and is instrumental in evangelizing Seisquare solutions towards the exploration & production community.