François Scalais
Chief Executive Officer
---
Former creative entrepreneur winner joins Seisquare as Chief Executive Officer. He is a well known entrepreneur and strategic advisor in Luxembourg. Prior Seisquare, he served as Head of Start-up Department for the National Agency of Innovation & Research in Luxembourg. In recent years, he has accompanied several start-ups in their corporate, sales and marketing strategies to help them strengthen their business plan and better define their business model. Before being an entrepreneur, François held various managerial positions at renowned medical equipment companies including GE Healthcare, Olympus Medical and Smith&Nephew. He holds a Master of Science degree from the Catholic University of Leuven and an MBA from the Solvay Brussels School of Economics and Management from the Université Libre de Bruxelles.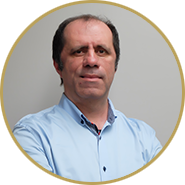 Dr. Arben Shtuka
Director of Research (France)
---
A geophysics and geostatistics expert, Arben helped pioneer the Gocad modeling project (before its incorporation to Paradigm) by implementing geostatistics-related algorithms to 3D subsurface modeling. Arben has spent his life updating, consolidating and extending a market-leading library of algorithms, that apply stochastic mathematical models to uncertainty characterization throughout successive G&G processes. Arben joined Seisquare in 2008, and and is gradually implemeting his algorithms into Seisquare software solutions, for global access by exploration and production community.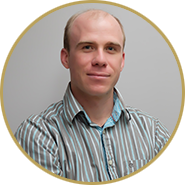 Warren Guistel
Software Developer
---
A software development engineer, Warren initially worked in the Defense industry, working on numercial simulation projects. Warren joined Seisquare in 2012, gradually taking responsibility for building software solutions implementing Arben's algorithms behind clean-cut, user friendly interfaces. Since he arrived, Warren single-handedly refactored Seisquare software archtitechture, and is successfully rolling out-out Seisquare UDOMORE Ocean* plug-ins for the Petrel* E&P platform.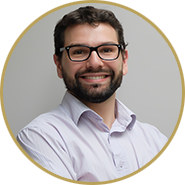 Mickael Collet
Head of Geosciences (France)
---
A Geologist, Mickael joined Seisquare in 2005 and has accumulated 13 years' experience applying Seisquare technology (spatial data analysis & modeling) in a wide range of E&P operations in across the globe. He has acted as in-house and off-site consultant for major Oil & Gas companies as well as a large number of independents. Mickael drives Seisquare consulting efforts and works closely with the software development team, influencing developments so that UDOMORE software continues to meet operational needs.
Dr. Olivia Golle
Software Developer
---
A geophysics doctor, Olivia initially worked on numerical simulation and geophysics projects, in Geophysics research Institut. Olivia joined Seisquare in 2015 for building software solutions, participates to the growth of Seisquare Software librairies, insuring testing of Seisquare solutions and technical support and documentation. Her geophysics and algorithms expert assessment allows her to have a view of the G&G processes challenges and to be able to bring solutions with Seisquare UDOMORE Ocean* plug-ins for the Petrel* E&P platform in close collaboration with other members of the Team.
Victoria Belan
Technical Marketing Manager
---
A Geoscientist joined Seisquare in October 2016, takes care of Technical Marketing & Sales. Victoria is inspired by geostatistical methods, its applications and leads educational webinars for the UDOMORE community. She holds an MSc degree of Science from IFP School (The French Institute of Petroleum), sponsored by BP and a BSc degree of Geology from Lomonosov Moscow State University. Throughout her international experience, Victoria participated in operational projects for the Oil & Gas companies like Statoil, Gazprom, Rosneft, Total.