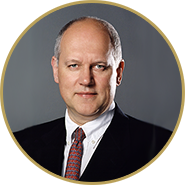 Ludo Van der Heyden
Chairman of the Board (France)
---
A management thinker, educator and adviser, Ludo is a professor at INSEAD, one of the world's leading and largest graduate business schools. Ludo has served as co-dean, and currently hold the INSEAD Chaired Professorship in Corporate Governance. He also serves on the board of CEDEP, a collaborative learning community that accesses a network of leading professors and consultants from top business schools around the world.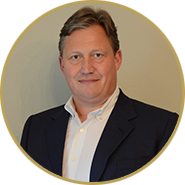 Lars Olrik
Chief Executive Officer (Houston)
---
An expert in management consulting, Lars has served in senior leadership roles across multiple industries ranging from internet technology, healthcare, to oil and gas. For 15 years, Lars provided management expertise through CAP Gemini, a global leader in consulting, technology and professional services. Most recently, Lars served as group CEO for Verdande Technology AS, a software company that developed the EDGE platform for proactively managing costly problems for the oil and gas, health care and financial services industries.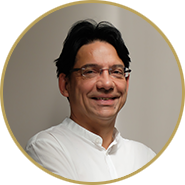 Luc Sandjivy
Chief Technical Officer (France)
---
A geostatistics expert, Luc is the founder of Seisquare and has pioneered the operational implementation of geostatistics in geophysical workflows for oil and gas companies for over 30 years. Luc completed his first PhD thesis on factorial kriging under the supervision of George Matheron, who is known as the founder of geostatistics and mathematical morphology. Since he founded Seisquare in 1993, Luc has been tirelessly focused on providing exploration solutions for oil and gas clients, has received numerous awards for his contribution to geostatistical research and innovation, and has received wide client recognition for his success.
Marc Sellier
---
After a degree in mathematics and physic Marc sailed as cadet officer on French flag tanker and bulk carrier around the world . After few years he served in the French Navy as hydrograph, having passed the international hydrograph certificate IFS/IHO "B" delivered by the International Hydrographical Organisation, Monaco.
More than 15 years in the navy allowed him to manage surveys and surveyor teams around the world for the French Hydrographical and Oceanographic Service (SHOM). After this experience he served during 12 years at CGG on seismic vessels as Navigator and Chief Navigator. He was responsible of the data acquisition, positioning of the vessel, and management of multicultural team. Marc is now looking for consulting in marine seismic navigation QC or offshore hydrographical surveys.